BRUCE H. MORRIS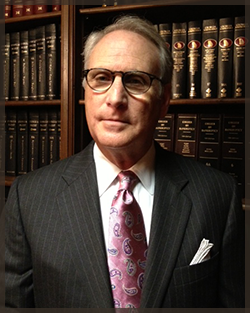 (404) 262-2500 phone
bmorris@fmattorneys.com
Bruce Morris is the primary attorney for White Collar Criminal Defense matters. Finestone, Morris & White partner Bruce H. Morris has over 40 years of trial experience. He has handled cases throughout the state of Georgia and in 13 other states. Defending individuals and corporations charged with criminal offenses, the cases have involved felony and misdemeanor charges of healthcare fraud, tax fraud, securities fraud, drug offenses and murder, as well complex civil claims of all types.
Bruce has been recognized as one of the country's top criminal defense lawyers. He has been inducted as a Fellow in the American College of Trial Lawyers and the American Board of Criminal Lawyers and been named as a Georgia Super Lawyer and one of Georgia's Legal Elite. He is a member of the National Association of Criminal Defense Lawyers and the Georgia Association of Criminal Defense Lawyers. Bruce also served as a member and President of the Federal Defender Program in Atlanta, the American Civil Liberties Union of Georgia and the Georgia Indigent Defense Council.
In addition to the full-time practice of law, Bruce has served as an adjunct faculty professor of law at the Georgia State University College of Law, where he has taught Advanced Criminal Litigation since 1995.
Bruce is a sought-after seminar speaker and instructor, having lectured on behalf of the American Bar Association, the Georgia Association of Criminal Defense Lawyers, the Federal Defender Program, the State Bar of Georgia, Georgia State University College of Law and Emory University School of Law.
Education:
University of North Carolina (B.A. 1971)
Emory University (J.D. 1974)
Memberships:
State Bar of Georgia
American Bar Association
American Board of Criminal Lawyers
Atlanta Bar Association
Georgia Association of Criminal Defense Lawyers
Georgia Trial Lawyers Association
Lawyers Club of Atlanta
National Association of Criminal Defense Lawyers
The Association of Trial Lawyers of America